Culture & Nature
Surrounded by unspoilt nature of the sunny hills of Calatina countryside, overlooking a valley which resembles' Tuscany. From a height of 500 meters, breathtaking vistas excite the eyes and the spirit. Just 3 km from Caltagirone and 20 minutes from Piazza Armerina, is at the center of eastern Sicily, ideal starting point to visit all the marvels.
Quality &

Courtesy
Attention to detail.
special attention for each individual guest.
Search for quality and genuineness of local products and their production for the preparation of refined menus.
Comfort

& Relax
Villa Tasca is a Rural Tourism Structure 5 Stars.
With its 10 rooms, the restaurant, the pool, the handling and other Sports, guarantees a relaxing environment.
The ideal place to spend an unforgettable holiday.
Our customers are all special
---
Choose Villa Tasca for your holidays in Sicily, for a special event, the ideal place for the whole family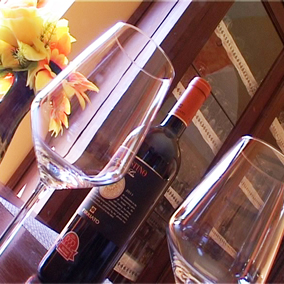 Restaurant
Constantly looking for the quality and authenticity of local products and those of our production, for the preparation of traditional Sicilian menu: the coma is known Sicilian cuisine has been strongly influenced by the culinary traditions of Arabs, Normans, Greeks and Spaniards French. A small selection of the best Sicilian wines will give added value to the menu.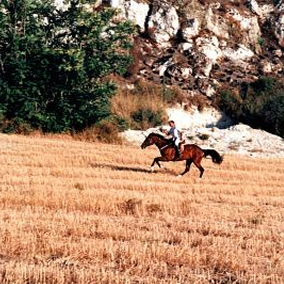 Sport
Vacation and entertainment
The ideal place to spend happy hours, dividing your time between the various activities: swimming, horseback riding, archery bow sauna etc.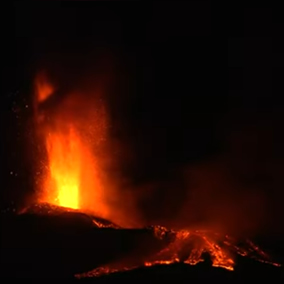 Excursions
Given its strategic location between Caltagirone and Piazza Armerina you can easily reach the most beautiful places in Sicily: the Valley of the Temples, the Val di Noto, Etna and Taormina, Palermo and Cefalu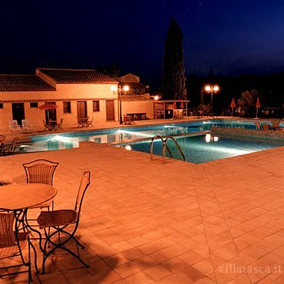 Relax
Villa Tasca is the ideal place to spend your vacations.
You do not find the proposal for your stay?
You have special needs?
Call +39 334 121 0205 or write to info@villatasca.it